It all started when…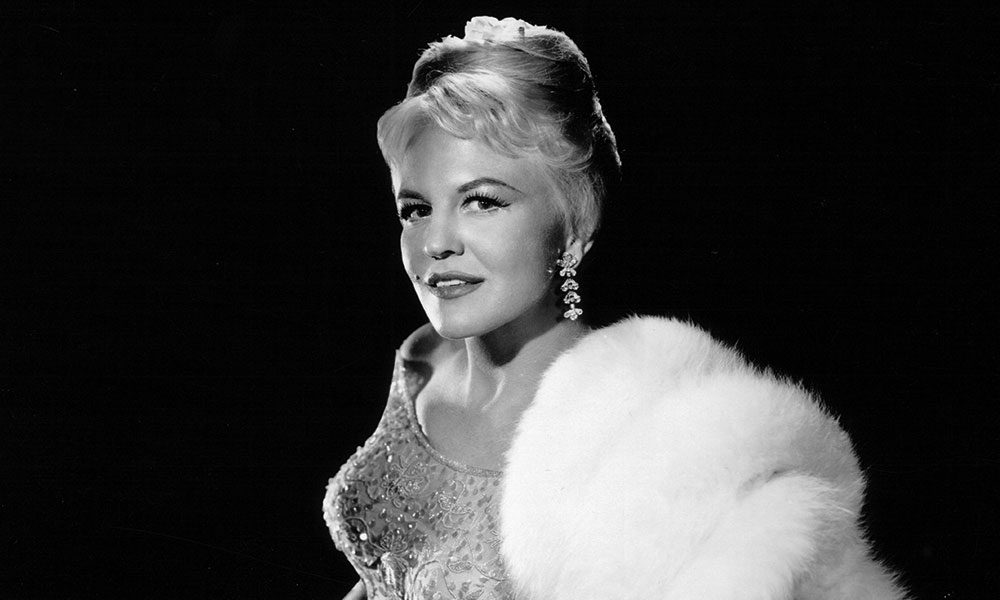 Musician Miss Peggy Lee was born Norma Deloris Engstrom, on May 26, 1920, in Jamestown, North Dakota. Norma was seventh of eight children born to Marvin and Selma Engstrom who were both of Scandinavian descent. Selma passed away when Norma was only four-years-old and soon afterward the family's house was lost to fire. Shortly after the fire, Marvin remarried to the family's housekeeper, Min Schaumber.
In addition to keeping house, cooking, cleaning, milking cows, butchering farm animals and maintaining the wash, from 1934 to 1937 Norma assisted her father in his duties as station agent at the Midland Continental Depot in Wimbledon, North Dakota.
As a teenager, along with singing for local PTAs, the high school Glee Club and a local Lutheran church choir, Norma sang briefly with a semi-professional college band, on KVOC in Valley City and on KRMC in Jamestown.
A well-known story tells of Fargo's WDAY station manager and radio personality, Ken Kennedy, making the recommendation to Norma that she change her name – thus began the life and career of artist Miss Peggy Lee.
At the age of 17, in 1937, Lee graduated from Wimbledon High School. Then, in 1938 with only $18 and a railroad pass she borrowed from her father, Peggy left home and headed to California to launch her singing career.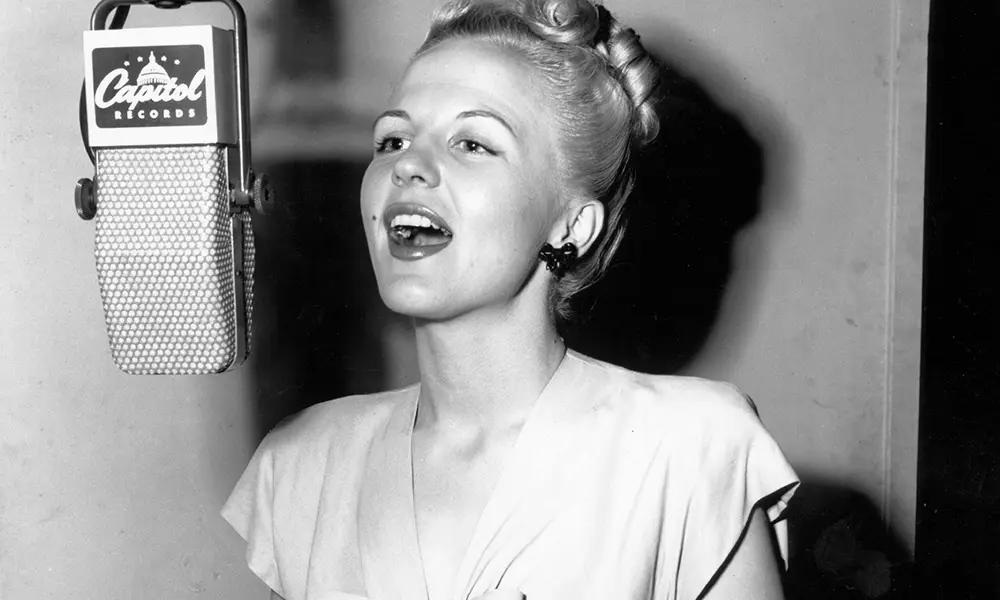 Another notable moment in Peggy Lee's career occurred in 1941 while singing to a loud Doll House audience in Palm Springs, California. Here, Lee found herself performing in front of a very loud crowd – instead of trying to contend with the noise, Peggy Lee's response was to begin singing more and more quietly, settling into the cool, trademark sound for which she is now recognized.
As her career progressed, Miss Peggy Lee was respected both for the preciseness of her performances, and for her ability to compose lyrics at a time it wasn't common for artists to do so.
In addition to being the only female singer to have Top Ten hits in the 1940s, '50s, and '60s, with songs like "Somebody Else is Taking My Place," her cover of Little Willie John's "Fever," and "Is That All There Is?," Lee performed in many films including Pete Kelly's Blues and The Jazz Singer.
Peggy's work in Walt Disney's 1955 animated feature presentation, Lady and the Tramp, is also highly regarded. For this film, Peggy wrote many of the songs and contributed voices for some of the characters including Darling, the Siamese Cats and one of the dogs rescued from the pound, Peg.
Interestingly, Peggy Lee is the inspiration for the naming of a flower, the Peggy Lee Rose, a puppeted character, Jim Henson's Miss Piggy and, quite possibly, an alcoholic drink, the Margarita.
Lee continued recording through the 1980s and performing on stage into the 1990s. Throughout her career, Peggy was heard live on the radio, in nightclubs and on television more times than can be counted and she produced more than 1,060 masters, writing nearly 300 of the songs herself.
After suffering a few falls and progressively declining health, Lee experienced a stroke in 1998. Four years later, at 81 years old and after experiencing a successful career which spanned 60 years, Miss Peggy Lee died of complications from diabetes and a heart attack on January 21, 2002. Appropriately, Peggy's ashes are entered into a monument in Los Angeles inscribed with the statement, "Music is my life's breath."
Peggy Lee has received many prestigious awards in recognition of her artistic abilities. A star celebrating her recording activities is on the Hollywood Walk of Fame, she is a recipient of North Dakota's Rough Rider Award and she has been inducted into both the Songwriters Hall of Fame and the North Dakota Music Hall of Fame.