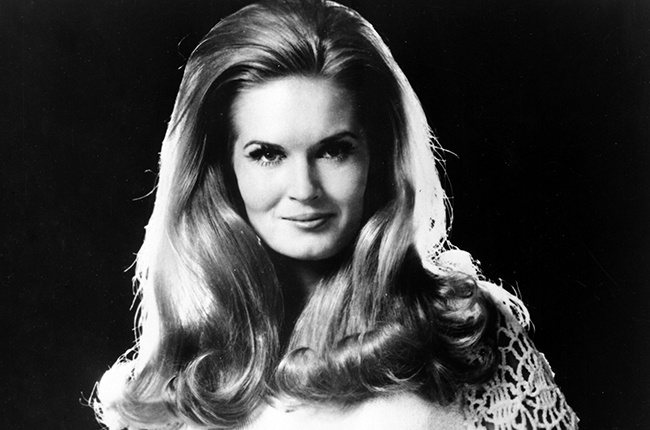 Lynn Rene Anderson was born to Casey and Lizz Anderson on September 26 in 1947. Lynn was born in Grand Forks, North Dakota and was raised in Fair Oaks, California by her parents who were both songwriters.
It's said that Lynn's musical talent was recognizable by age six and that her mother's work as a country music songwriter had a huge impact on Lynn's love of music. In an interview, Lynn suggested it was a normal occurrence for her to find her parents having invited home for a late night jam session, musical greats including Merle Haggard, Buck Owens, Freddie Hart and Wynn Stewart.
Lynn's big break came in 1965 when she traveled with her mother to Nashville, Tennessee. Here, Lynn was participating in a hotel room sing-along with with Merle Haggard and Freddie Hart when Slim Williamson, owner of Chart Records, heard her singing and subsequently proposed a recording contract.
After the release of her first single that did not chart, in 1966 at 19 years old, Anderson secured a hit with the song "Ride, Ride, Ride."
In 1967, Lynn became a regular performer on the The Lawrence Welk Show and spent time touring with the Welk Road Show.
In 1970, Lynn moved to Nashville to be closer to the heart of country music and the same year produced the wildly popular song "(I Never Promised You A) Rose Garden." "Rose Garden" earned Lynn world-wide recognition and fame, charted Number 1 on Billboard's country charts and crossed over to Billboard's Hot 100 reaching Number 3.
After this, Anderson progressed through the 1970s and 1980s with a string of hits that included "How Can I Unlove You," "Keep Me in Mind," and "What a Man, My Man Is." She also continued as a frequent performer on many talk shows and variety shows including, The Tonight Show, Bob Hope and Dean Martin.
In 1990, Anderson acted in the BBC Scotland drama, The Wreck on the Highway.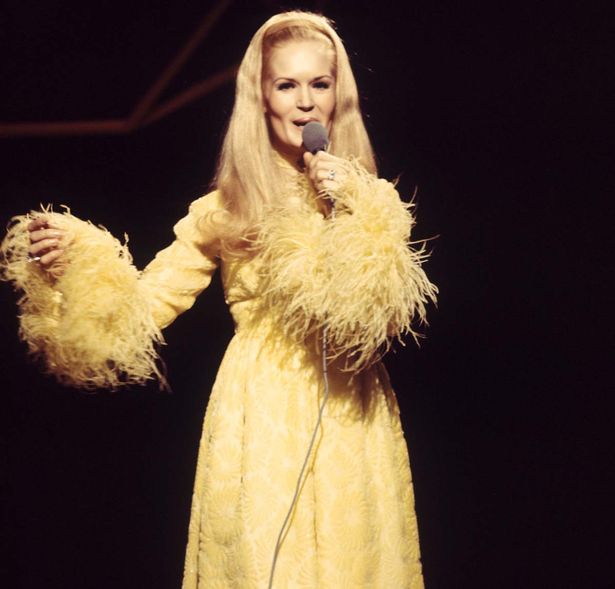 Then, after a quieter time in her career, Anderson re-entered the music scene by producing a few well-received albums. As a result, she began performing again, appearing at the Grand Ole Opry, the CMA Music Awards and as a headliner at many casinos.
The culmination of Lynn's career was 12 songs which hit Number. 1, 18 songs which made it to the Top 10, over 50 songs which reached Top 40 status and a total of 17 Gold Albums.
Anderson married twice and had three children, Lisa Sutton, Melissa Hempel and Gray Stream. While they never married, Anderson spent the majority of her adult life with her partner and producer, Mentor Williams.
In addition to being an accomplished musician, from the 1960s forward Anderson was regarded highly as an equestrian and for her work breeding quarter horses. As a horsewoman, Lynn won 16 national championships, eight world championships and several celebrity championships. Throughout her career she earned over 700 trophies.
In 1992, the American Rose Society created a hybrid tea rose and named it in honor of Anderson.
Lynn Anderson died of a heart attack at the age of 67, on July 30, 2015.
In addition to being the first female country singer to sell out Madison Square Garden in New York City, Anderson was the recipient of many awards including, CMA Female Vocalist of the Year in 1971, both Record World's and Billboard's Artist of the Decade for 1970-1980 and Academy of Country Music Female Vocalist of the Year for 1967 and 1970. In 1999 Anderson was inducted into the North American Country Music Association's International Hall of Fame and in 2017 she was inducted into the North Dakota Music Hall of Fame.