It all started when…

Robert Thomas Velline was born of Norwegian and Finnish heritage, on April 30, 1943, to parents Sydney Ronald Velline and Saima Cecilia Tapanila in Fargo, North Dakota.
Velline's family was a musical one – his father played violin and piano and his uncles and two older brothers, Bill and Sidney Jr., were musicians as well.
At age 15, after spending years trying to convince his brother Sid to let him join his band, Bobby was finally allowed to act as the singer for their group.
Mere weeks after this, on February 3, 1959, a sad day, well-known as "the day the music died," the band and Bobby answered the call of a KFGO radio report asking for local bands to perform at the Winter Dance Party in Moorehead, Minnesota.
Experiencing both shock over the news of the plane crash and resulting death of Buddy Holly, Richie Valens and the Big Bopper, and excitement for their opportunity to perform, the group arrived to the Moorhead Armory and were welcomed back stage.
It was while being announced to take the stage in place of Buddy Holly, this young band, who'd never performed together, became the Shadows and played so well they secured a meeting that very evening with their future agent!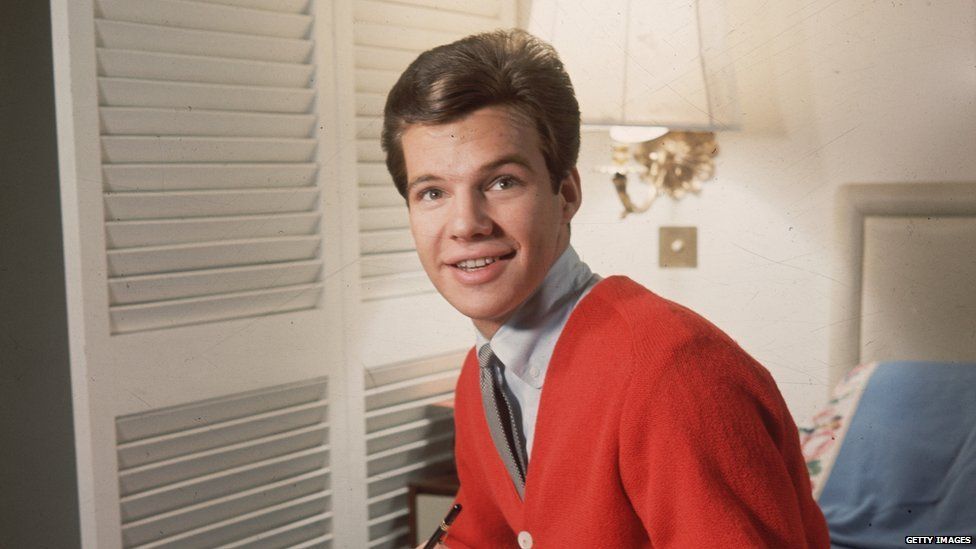 After this bitter-sweet performance, Bobby and the Shadows began their musical careers quickly with the hit "Suzie Baby." Then, in 1960, when the group's "Devil or Angel" peaked on Billboard Charts at number six, Liberty Records seized the opportunity to sign Bobby to a five year contract.
Thus, between 1959 and 1970, Bobby realized 38 Top 100 hits in the United States and also had hits on music charts around the world. This same period found Bobby with six gold singles including, "Devil or Angel," "Rubber Ball," "Take Good Care of My Baby," "Run to Him," "The Night Has a Thousand Eyes" and "Come Back When You Grow Up."
Bobby's music wasn't only heard over the airwaves, but it also appeared in many films including C'mon, Let's Live a Little, in which Bobby himself performed a leading role.
Bobby married Karen Bergen on December 28, 1963 and the two had four children – Jeffrey, Thomas, Robert and Jennifer.
After taking a break from producing and performing in order to regroup and enjoy time with his family, Bobby began to re-enter the music world in the 1980s. At this time, Bobby and Karen coordinated the annual fundraiser event, Rockin' Around the Clock, at his children's Minnesota high school. Because of his connection to the music scene, Bobby was able to secure performances from top talent and successfully raised over $1 million for the school.
In the 1990s, Bobby's family was involved in nearly all of his music-making activities. Bobby's sons had formed a rockabilly band, The Vees, and for a time they became Bobby's backing band with whom he performed around 100 shows each year.
Bobby's final record, "The Adobe Sessions" was produced in 2014 in Tucson, Arizona in the garage studio built by his daughter, Jennifer.
Bobby's wife, Karen, passed away on August 3, 2015 due to kidney failure. Bobby followed her shortly afterward on October 24 of 2016, due to complications with Alzheimer's disease.
Bobby was the 235th inductee into the Rockabilly Hall of Fame, the 1999 recipient of the North Dakota Roughrider Award and, in 2015, he was inducted into the North Dakota Music Hall of Fame!